About Sidsel N. Pedersen
Sidsel N. Pedersen teaches history and social studies in the Danish highschool system and works a freelance graphic designer. Sidsel has a masters in history University and has minored in Social studies from Aarhus. She also has a background as graphic designer from Aarhus Tech. Sidsel is a geek about many things, mostly history, science fiction & fantasy litteratur and conventions.
Teaching social studies & history
Find my ideas for teaching history and social studies in a Danish Gymnasium & HF setting. You will find a mix of lesson plans, exercises and my thoughts about teaching.
Brewing Tea & Reading Books
Find my book reviews of science fiction and fantasy as well as my thoughts on reading. I also share themed book lists. So basically here you find my book blog.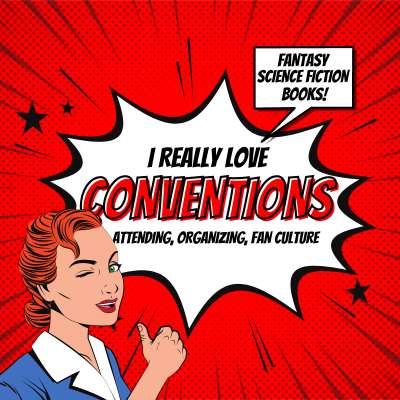 Conventions and con running
Science fiction, fantasy and horror litteratur conventions is my jam.
If you want tips about going to conventions or organizing conventions or just want to find the conventions I help organize, this is what you are looking for.
LARP & tabletop roleplaying
Another thing I am involved with is LARPing and tabletop roleplaying. I share pictures from LARPs I have been a part of here as well as our home brew setting Rikervid.

Postej & Stew: History, dress & cooking
Loving social history, especially historical cooking and historical dress, means that I of course have to have a whole site for this geekery. So if you are interested in especially medieval Northern European stuff please check out Postej & Stew.