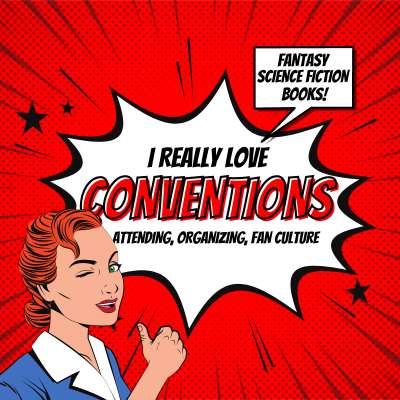 Conventions and con running
I love attending conventions and con running! Here you will find my blogging about conventions and con running, con organizing as well as tips for first time conventions goers. The conventions I talk about here is science fiction, fantasy and horror litterateur conventions which are run by fans rather than book fairs.
I also review books on this site!
Vilde Universer
I am the chair of the local Aarhus based science fiction, horror and fantasy convention: Vilde Universer. An inclusive Danish language convection, fostering community between the fans and professionals.
Fantasticon
I am part of the organizing committee of the Danish national science fiction, horror and fantasy convention Fantasticon. Fantasticon was started in 2024 and I have been part of the organization since 2020.
---
Review of series Belladonna U by Tansy Rayner Roberts including Unreal Alchemy, Holiday Brew and Practical Witching. Belladonna U is a series about a group of university students studying magic at an Australian magical university while living in a shared house and making geeky music and playing role-playing games. It's wonderfully geeky, whimsical and fun.…
Sidsel Pedersen: Fan & Convention Organizer
I have been going to conventions since 2015 and my first convention was Eastercon in Heathrow, UK. I started the local convention Vilde Universer in 2019 with an amazing group of people. In 2020 I joined the organizing committee of Fantasticon. I have been on programing for convention multiple times talking about history, historical cooking and origami as well as podcasts, hopepunk and more.
I love conventions and con running because of the community between readers and writers you find at these events. You meet friends for life here and get to geek out about new and old books. It's just amazing.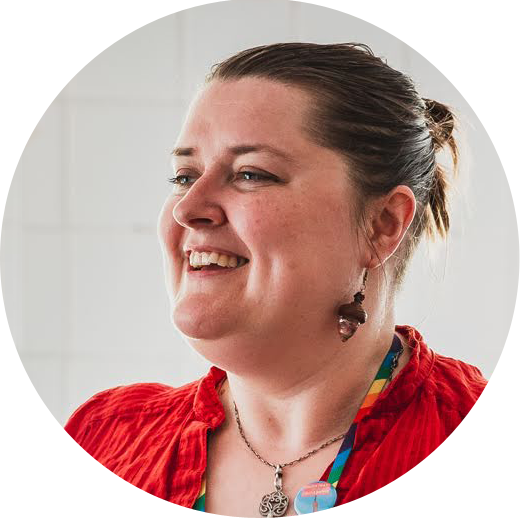 Bio: Sidsel N. Pedersen
Danish fan and conversation organiser. History and social studies teacher with an interest in historical cooking and historical dress, social history and origami. Sidsel also adores cozy fantasy, hopepunk and spicy genre fiction.