I have more urban fantasy recommendations for you! I found 12 more wonderful books for you, that wasn't included in my last list of recommendations. Quite a few of the books are focused around agencies dealing with the supernatural, while others are focused more on relationships within the books. The list includes urban fantasy recommendations that was published 2004 – 2016
Why do a list new list of urban fantasy recommendations?
My list 24 Urban Fantasy Books that I recommend is one of my most visited posts, so I thought I would expand on it with the books I read since 2013, that I really liked. I have also read some of the authors that I was recommended in the comments of the other list – thank you for those. And if anyone want to recommend me some more, please feel free to leave a comment.
In the last few years a new sub-genre of urban fantasy has sprang up – agency books (I need to do a blog post about that). These are books where the profraganist gets to be part of an agency or other official group that deals with the supernatural in their work. It can be a government or non-government organsation – some are secret, some are not. I don't know if the sub-genre has an official name but I think I will call them agency -urban fantasy for now. I quite like this development as it gives us new dynamics with office policy, legal frameworks and backup to be called in. It adds a whole new set of drama and it professionalise the setting.
I have also consumed a lot of relationship driven books – less ass is kicked and more friendship and weird character dynamics are at play in a lot of the books I have enjoyed over the last year or so. I still like a good action scene but I come back and stick around for the characters and the relationships.
12 urban fantasy recommendations
Indexing by Seanan McGuire
Pub: 2013
Series: Indexing
Keywords: Fairy tales, agency, meta-fiction
In the last few years as I have explored genre fiction more and learned more about it, I have gotten to love meta-fiction. Indexing is about a group of fairy tale characters that defend our world from being taken over by the Narrative. It is written as a serial, so style is episodic – kind of like a tv-series. The characters are wild and larger than life. Their interactions and relationships as well as the action is what made me love this book.
Read my full review
Pub: 2016
Series: The Arcadia Project
Keywords: Fay, Hollywood, disability, neuroatypical
Borderline is among the best things I have read this year. The world is deep and layered. The characters are fully fleshed and most of them are not neurotypical. The protagonist are flawed in many and interesting ways and I loved her all the more for it. The book is about inspiration, the crazy that is the film industry, fay, ambition and relationships. Oh and it got a cool plot and kept me up at night – of course.
Read my full review
Pub: 2013
Series: The Others
Keywords: Shapeshifters, politics, different world, relationships
This is another amazing series that I discovered this year. Meg has been brought up in a very insulated setting, so we discover the world she lives in though her eyes. It is a world quite different from our own, so that really works. Meg is both a very strong and a very fragile character and the people around her are really interesting. The books are full of slice of life monuments as well as high action and tension. It is very much a series about relationships and about political consequence. They are slow books full of character moments and relationships with the plot scattered over several books – but I could not stop reading.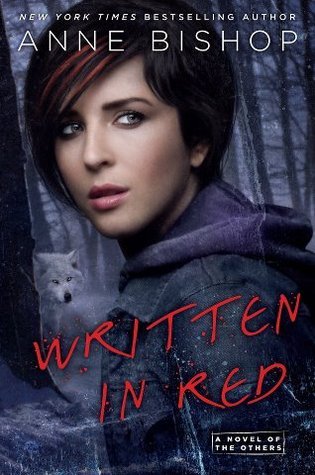 Take On Me by Minerva Zimmerman
Pub: 2015
Series: The Shattered Ones
Keywords: Vampires, relationships
The is a book about a very old vampire, Alex, and a messed up teenager, Hannah, who accidentally gets turned into a vampire and they end up living together (without any kissing mind you). This is pretty much what the book is about. Hannah has a messed up past and some weird abilities of her own. But most of the book is about Alex and Hannah's weird relationship and again the book is full of slice of life. The books are short – around 200 pages, but that really work for the type of story told. To me the plot is really secondary in these. These are perfect curl up on the sofa with a cup of tea for the afternoon books.
Pub: 2016
Series: Soulwood
Keywords: Cult, earth magic, agency
Nell grew up in a polygamous christian cult off the grid. She was married as a teenager as a secondary wife to an elderly man, who has since died and left her his land. Nell has earth magic of some sort. Nell's background makes her a very different kind of character to so many urban fantasy women, as she is very far from the modern women. The book has a lot of character growth and when a government agency ask for her help she has to take on new roles. It is quite a heavy and dark book at times with a lot of substance. Where Hunter's Yellowrock series is pure action, this is more psychological. Read my full review
Pub: 2004
Series: Laundry Files
Keywords: Office politics, agency, lovecraftian horror, spy thriller
Lovely working Lovecraftian mythos. Great techno babble. Good plot. Even a low key romance thrown in for good measure – and a male protagonist. Each book in the series borrows tropes from a different genre. If you want something with a bit more action than the books above, this is definitely got that.
Read my full review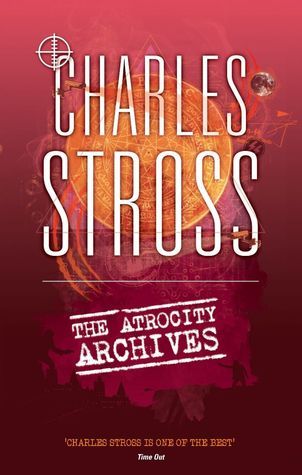 Pub: 2013
Series: The Split Worlds
Keywords: Fay, social horror, court politics, mirror worlds
Most books about the fay has them inhabiting complicated courts with weird social rules and horrible consequent if you break them – The Split World series are centered around just that. The protagonist was raised by a feminist in a twisted version of Victorian England and she can not cope with the world she lives in and tries to run. The story is horrible and fantastical. There were points were I almost couldn't continue because I could not bare what was going to happen, but I needed to read on because Newman captured me.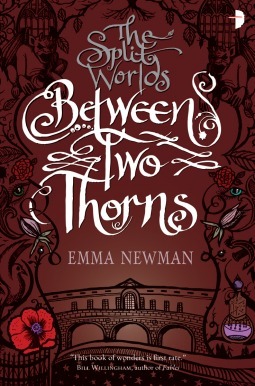 The Circle by Mats Strandberg, Sara Bergmark Elfgren
Pub: 2011
Series: Engelsfors
Keywords: Magic, bullying, YA, Swedish
As so much Swedish fiction The Circle has strong elements of social realism and social awareness throughout. The protaganistes are a group of teenage girls from very different backgrounds and with different problems. While many young adult books make teenage problems seems so trivial and angsty to the adult reader, The Circle managed to transport me into the mind of the young women in the book. Made me feel their emotions, their frustrations, their joy. The book is quite heavy at times but it is also full of joy.
Read my full review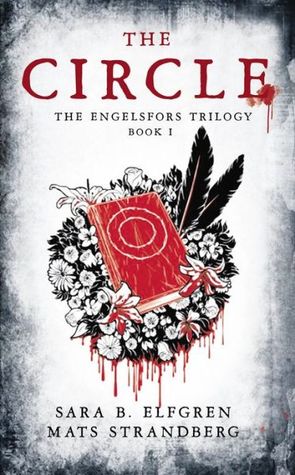 Pub: 2012
Series: Agent of Hel
Keywords: Demons, mystery, romance
Daisy works as a liaison between the local supernatural community and the official parts of the Midwestern town. It's funny and has lots of interesting characters and funky supernaturals. The small town feel sets this apart from much other urban fantasy – our protagonist knows a lot of people in town and that plays an important role in the plot. Warning: The first half of the first book is a bit slow, but it picks up and becomes very much worth your time.
Read my full review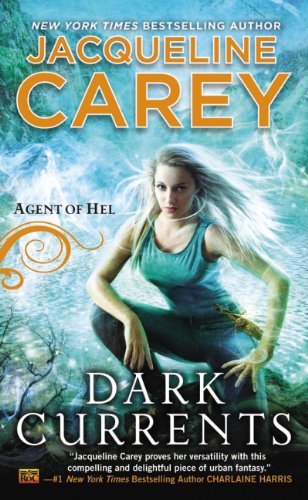 Pub: 2014
Series: Innkeeper Chronicles
Keywords: Hospitality, magic
Dina is almost unbeatable at her own turf, the inn she runs for interdimensional travelers, but outside it she is just a regular human being – which makes for a really interesting dynamic. It is a comforting read with interesting characters and crazy politics. The book is funny and there is a romance there but I don't think it takes over the plot, which is nice.
Read my full review
Pub: 2005
Series: Kitty Norville
Keywords: Werewolf, radio, supernaturals coming out, vampires
This series is straight werewolf urban fantasy. Kitty is a werewolf and a late-night radio host. On air one night she comes out as a werewolf – her pack is unhappy and crazy stuff happens. There is a lot of character growth here from her being a omega in the pack to her being someone the alpha has to take serious. She isn't kick-ass to start with but she works on it. This is a supernaturals coming out stories with all the interesting stuff that entails.
Read my full review
Pub: 2009
Series: Théâtre Illuminata
Keywords: Shakespeare, fay, theather
This is a crazy poetic book unlike most other things I have read. It reads like a mix between urban fantasy, a moppet show movie and a Disney classic. That might sound like a crazy mix, but it works! The book is well written, entertaining and a fast listen. I love the manuscript form for a book about a theatre.
That was the urban fantasy books and series I have been reading over the last few years, please feel free to leave a comment with a recommendation.
This review was originally posted: November 2, 2016. Updated and edited July 2, 2023